Home - Blog - Bio - Updates - Photo - FreeVid - WebCam - Links - Contact - Join

Call me now: New NiteFlirt members get 3 FREE Minutes!
SEX TEACHER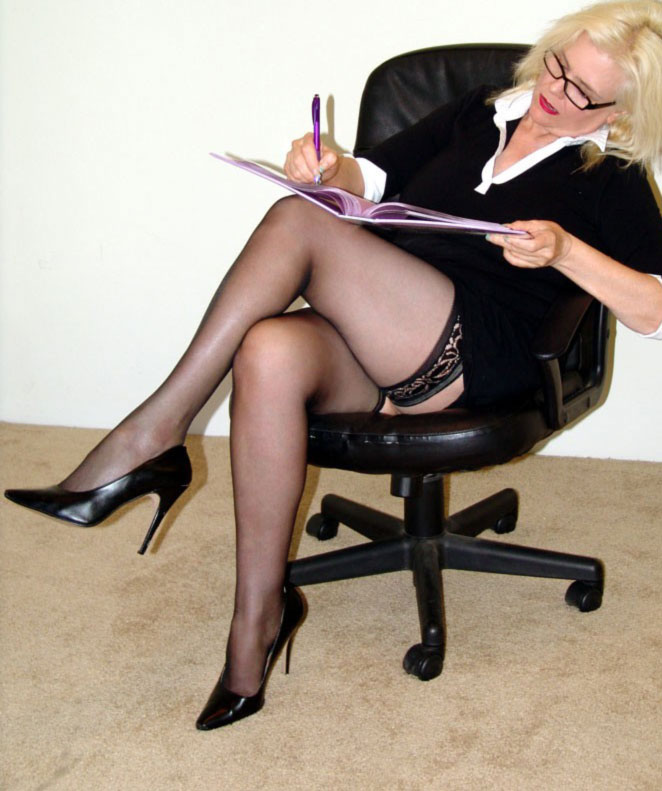 SEX LESSONS 700 hr, 1000 for 90mins (best package)
Overnight Parties (contact agent Miss Enlightenment) zoe@zoezane.com
Mature MILF Porn Star Zoe Zane San Jose
Hello adventurous minds who seek informative. secret encounters
Enhance your "Playtime" skills, location clean discreet safe
In-call 1-4 hours, express deepest desires
Energy facilitator Psych-K, emotion/body code for ED
GFE (red lipstick cuddles), mature milf porn star cougar, 40+, sex healer, howard stern celebrity,
fetish friendly, light to intense domination, BDSM, cake farts, sploshing, tantra instructor, phone sex,
bondassage, FBSM, fantasy roleplay, over40, over50, aged to perfection, Xvideos, xhamsters
PROVEN WAYS HOW TO STOP A STALKER (only for female clients)
REVIEWS

⭐ Review TER Top Male Reviewer -Zoe is a legend wanted to add her to my video collection for sometime. This trip to San Jose worked, our schedules jived. Clear directions, arrived more or less on time. She's a fun lady, enjoyed getting to know her.
PROVIDERDIVIDE October 2021
⭐ Review Erotic Monkey: Pretty Lady with long blond hair, nice figure. She has a soft beautiful face and offers great service. She's a doll! Cute face, flawless skin. Beautiful eyes, cute soft cheeks and long blond hair, very clean smelling.
A young-looking face though, very attractive.
She has beautiful chest which are perky round with nice big *, no-sag, good contour.
Very friendly accommodating and cheerful. Services delivered as promised, no upsell. She is very respectful of your needs. Good quality time spent with her, I certainly recommend and wish her well! January 2022
⭐ Review Erotic Monkey: A pretty, hot mature blonde, great attitude. Zoe is my cup of tea, some lighthearted chit chat. She wrapped her arms around me. She unbuckle to the swallow. Her body turned we moved to the bed, giant mirror, standing doggy while watching her 38D's.
I stayed inside. She was awesome fun. We relaxed and cool off since we were both sweating. It's fair to say we enjoyed ourselves, definitely recommend April 2022
⭐ Review Erotic Monkey -I had the privilege to hang out with Zoe again the other day and it was better than the first. She is so fun to talk with, but it takes a lot of concentration because she's so damn hot! My best experience companionship March 2022
Private Delight Reviews:
1. Review is long over due. Zoe seen me on short notice after verifying me, Was my first Provider in Years. Went into the room, Very clean!!! She started off with some small talk to get you in the mood.
Showed me those Yuggeeee breasts & Oh My Long story short if your into mature women or would love to give one a try give Zoe a call & you won't be disappointed! Left feeling as if I were walking on clouds lol Butt Dances For The Win Thanks for everything Zoe. Larryholmeslh2
2. Seen Zoe during NS days and provided a review there at that time with her nice response. I know she is not a review seeker, but when I saw her here, I had to write this to express how great she is. She is the ultimate mature provider.
Perfect at every age. She is genuine, sweet, and sexy. She is a lot fun to be with and pleasure to talk to and very very passionate with a lot of experience. Krammla
3. My review is long overdue. I was a bit nervous to see her but when she opened the door and saw her smile, I knew all was good. On March 1, 2020 we did nasty, dirty phone sex. Zoe is a good listener, open-minded, non-judgmental, creative fun and I felt comfortable right away.
My list of fetishes and secret fantasy came true. I adore women over 55. All her photos are real. She is the one and only Zoe Zane. I highly recommend you see her. Very easy to find and upscale San Jose location. soulstealer82
4. I got in contact with zoe last night. We kept in touch through out day to affirm I was going able to make our meeting. She gave clear instructions and where to meet. Once i found her place, we were able to finally meet face to face.
I've been wanting to meet zoe for some time now, glad I did. it was a great time with zoe. She made feel right at home. I would definitely repeat to see her again in the coming future. She's very sweet and kind. Sbblazing
5. I've seen Zoe a few different times over the years and went again to see her a few weeks ago. She's always friendly, sweet and fun but will also do dominant and role play if you like that Great set of mammaries to slap around in your face and great skills in the bedroom.
Easy to communicate with to set things up, area is upscale and nice clean pad too. If you enjoy mature providers, Zoe is it! lqqkn4ahummer
6. Zoe is an absolute rockstar!

She is one of the easiest to reach out to, and set up a date. She is very enthusiastic and genuinely interested in meeting people. 

Met her at a nice incall, with clear instructions. Nice ambience and environment to set things up. She is very communicative and wants the best experience for you.
 She has had a world of experience and knows just the notes to make a harmony! Treat her well and you shall enjoy what you have been looking forward to!

She is not mechanical in any sense of the word, and honestly enjoys her time and conversation with you. You will definitely have a great time.  Chadvik19

7.  She had her own screening process which was relatively straightforward. I appreciate she was able to accommodate on short notice. She was very responsive to taking the phone calls.
She was warm, charming and welcoming when I arrived with hello butt dance. Her incall was cozy and clean.  Her size was impressive. If you're into dirty talks, she's a pro. I definitely enjoyed my time and conversation with her.  dolol

8.  I've met Zoe twice and she's been amazing both times. Scheduling with her is quite easy with some simple verification processes. Her sex drive is second to none and she is extremely fun. She's great at role play and very easy to talk to.
 Zoe is extremely sexy and dresses to impress each visit. She's also got a beautiful rack and great booty! If you're respectful to her she'll treat you like a king. Can't wait to meet her again soon.  Peninsulalovin 

9.  I had a wonderful experience with Zoe, it was equal parts physical and mental. She sets a fun and relaxing tone and she has amazing skills, we started with the butt dance(a fun little greeting that you have to experience to understand).
 She had me sit down and we chatted for a bit then she asked what I liked or any fantasies I had and how she could fulfill them, and she definitely did just that. I highly recommend seeing her and would happily see her again.  Kevco125

10.  She was very easy to get setup with, had you get verified the usual stuff. Once you get to her door she makes you do a butt dance which was hilarious btw. But she asks you some questions, any fantasies you have or want to do. 
Once you get comfy though she gets you feeling amazing. Whole session was delicious, loved that she even said I was the best at providing 
If you see her post don't hesitate to give her a call, it will be well worth the experience!  Velasco408

11.  My time with Zoe was amazing from initial contact she was professionally and her directions are easy to follow (despite still getting lost lmao) good parking nice clean in all.
 She has you take a seat and asked what your are interested and without going to much details she happily accommodated my request. After that  she talks to you she didn't rush me out
 or anything we talked for a while and she gave me some good advice that I will be sure to utilize. If you have the pleasure of meeting with Zoe please treat her right. 
Also the famous butt dance was simply amazing, great ice breaker and sets the mood for the time. I will be seeing Zoe again 10/10 thanks for the amazing time and our talk!!!  Throws78

12.  Easy set up with zoe met her place easy directions nice incall no rush we talked before the fun happened asked me what I wanted to do.
  I am very pleased with zoe she has a nice body the experience I had with her is something to remember I left a different man after seeing her after the fun ended 
we ended up talking for bit I will definitely be seeing her again if you're into milfs she is a must to see.  milfhunter559

13.  My initial contact was by text messaging. From then on everything was discussed over the phone. Zoe Zane is a very famous pornstar. She is known for being one of the oldest performers.
 I was a little bit nervous meeting such a famous person and not only meeting her but taking my clothes off in front of her. She put me at ease with the first hug. What you will find is a very warm down-to-earth individual.
 She is very open and loves to laugh which I found very sexy. She has an enormous set of twins that love to be massaged. We tried many positions and it was all good. After our intimate moments we were able to sit and discuss many topics. She is very intelligent and can carry a conversation and very knowledgeable about different subjects. Our discussion was Worth the price of admission.   Johnboy1954